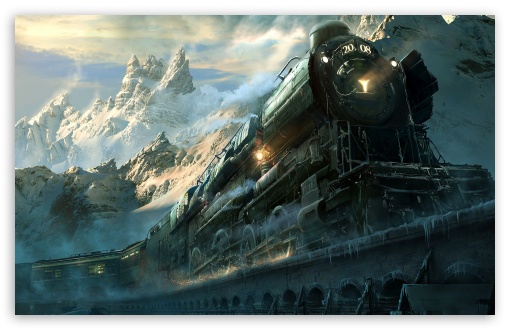 THIS WEEK'S ADVENTURE: THE WYVERN HEIST EXPRESS
The Dwarven Artificers have done it! They've raided a dragon's hoard. That was the easy part. Now, they've got to get the gigantic heap of gold to the nearest fortified town. If infuriated dragons weren't a problem, the goblins, trolls, and bandits that have caught word of this heist are. The solution? A gigantic, fortified train to carry the gold. All the Artificers need now is band of brave adventurers to man this wild apparatus.
Where we're going… we don't need rails!
DANGER is coming! It's coming to your DISCORD and ROLL20, mighty HERO!
THE PACKAGE:
Games on Saturdays and Sundays at the time magically indicated on this post.
Surprise games throughout the week.
THE WORLD: ALFHEIM!
Quests will run like episodes of your favourite TV show that was discontinued before it's time.
No overarching storyline planned… yet.
I watch movies and steal. Prepare for high-octane, ridiculous action scenes. YOU are the heroes!
THE GEAR:
Roll20
A character sheet
Excitement
THE PLAYERS:
In the Seat of Infernal Wendigos: Styx, First to Answer the Call

… and 4 seats, each surrounded by a mystic aura.
JOIN NOW!